BULK SMS
You can now Send Bulk SMS messages to all networks in Nigeria and over 400 networks worldwide at N3 per sms 150 Characters.
19jasms.com is one of Nigeria's leading Bulk SMS Service Provider. We provide Premium Bulk SMS Service in Nigeria and across the world.
Also, we deliver your messages to all active numbers,
19jasms.com is owned and managed by 19jawebhosting under Global Trend Network Limited feel free to signup make payment and start sending.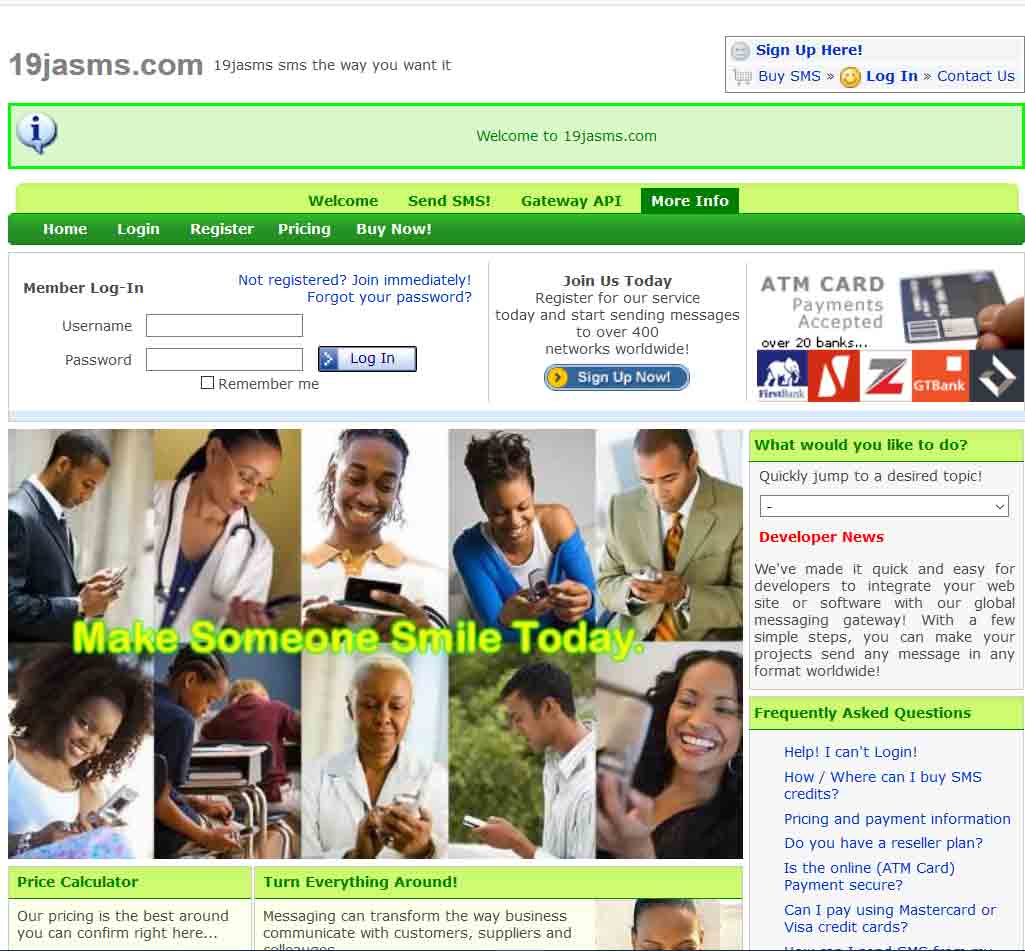 Powered by WHMCompleteSolution